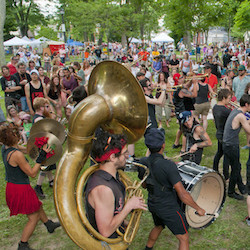 This year, Skeleton Park's annual summer solstice celebration will take over the neighbourhood for five days: music, dancing, porch jazz, artisans aplenty, yoga in the park, live theatre, something for everyone! Below is a summary of everything that's happening this year.
Alternately: Browse Detailed Event Listings
Wednesday June 22
Thursday June 23
Friday June 24
Saturday June 25
Sunday June 26
Throughout the Festival
Keep an eye out for festival art installations throughout the Skeleton Park neighbourhood, including yarn bombings!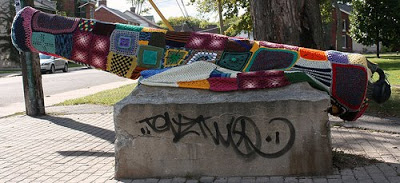 Highlights from the 2015 Festival
Brought to you by…
This year's festival is co-presented by the Kingston Arts Council and Skeleton Park Arts. More about the Festival.