Recruitment/ Invitation to Participate in Research Study
Did you attend Skeleton Park Music Festival?
Are you 18 years of age or older?
Are you interested in sharing your experiences about attending this event?
I (Jamie McKenzie-Naish) am looking to recruit volunteers to participate in a case study about the Skeleton Park Arts Festival. This case study is part of a larger series which explore musical practices in Kingston entitled, "Kingston's Musical Communities." The purpose of my research is to map the formation of community through musical practices associated with the Skeleton Parks Arts Festival as it is understood, perceived and valued through the narratives of individual community members. As a participant, you will take part in a 30 minute interview discussing your experiences and perceptions about the Skeleton Park Arts Festival.
For more information about this study, or to volunteer for this study, please contact:
Jamie McKenzie-Naish
PhD Candidate, Cultural Studies, Queen's University
8jm2@queensu.ca
Musicalize Your Mental Health
Starting in October 2016, Skeleton Park Arts Fest will be producing an exciting music and mental health program for youth at Pathways To Education (#263 Weller Ave), called "Musicalize Your Mental Health."  In an effort to help make mental health education more accessible, "Musicalize Your Mental Health" will use music as a metaphor at weekly jam sessions.  Led by mental health worker, Rich Tyo, musician Daniel Chalmers and Skeleton Park Arts Fest's Greg Tilson, this program will combine education, discussion, music-making and song-writing as a new approach to learning about mental health.
More about the Musicalize Your Mental Heath program:
http://www.thewhig.com/2015/03/29/music-and-mental-health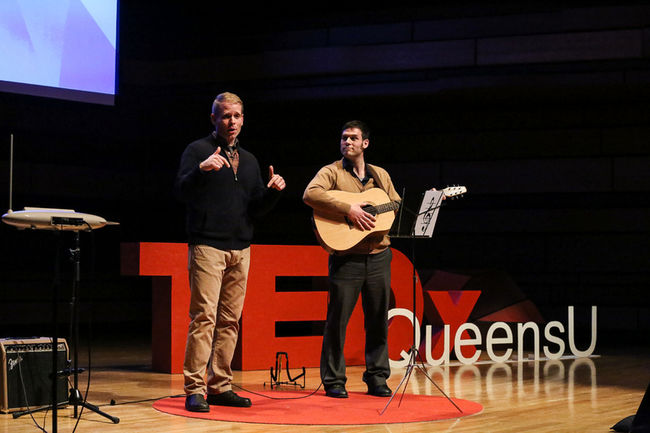 Highlights from the 2016 Festival
Brought to you by…
This year's festival is co-presented by the Kingston Arts Council and Skeleton Park Arts. More about the Festival.